Clean label
Clean Label recipes
as good as home-made
Since 2016, our teams have focused on the important goal of creating simple recipes. The objective: to get closer to the original recipes of these tarts and cakes and capture the authentic flavor of genuine and good food. Our pastry chefs and the Research and Development department have been putting the recipes under the microscope and creating multiple trials. The Clean Label initiative today leads to healthier and more ethical compositions in our recipes without changing the taste, texture or durability of our products. A successful challenge that makes Compagnie des Pâtissiers a bakery guaranteeing recipes as good as home-made through an industrial process. Excellence in simplicity.
The necessary without additives
The Clean Label initiative also means using only natural and premium ingredients that are strictly necessary for product development.
Quite simply, the fundamentals of our Clean Label policy are: French manufactured (between our two sites in Provence and Normandy), the use of French flour and eggs laid in France. But also our recipes from the Compagnie des Pâtissiers brand are guaranteed without coloring, artificial flavors, preservatives, palm oil, just the use of oil, and are certified pure butter. A back to basics that results in more naturally-produced and tastier pastries.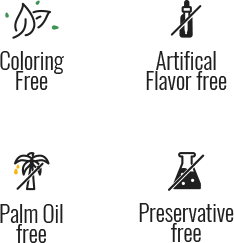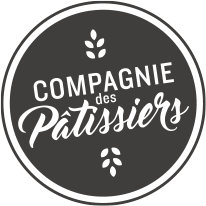 Labels that say everything
Clean Label accompanies the Clear Label approach. In addition to our desire to create simple recipes, there is complete transparency in the brand's packaging. With all the ingredients written simply, we can see a lot more clearly - and we know what we eat!
Discover our products