Snacking d'or 2023 awards ceremony
12/04/2023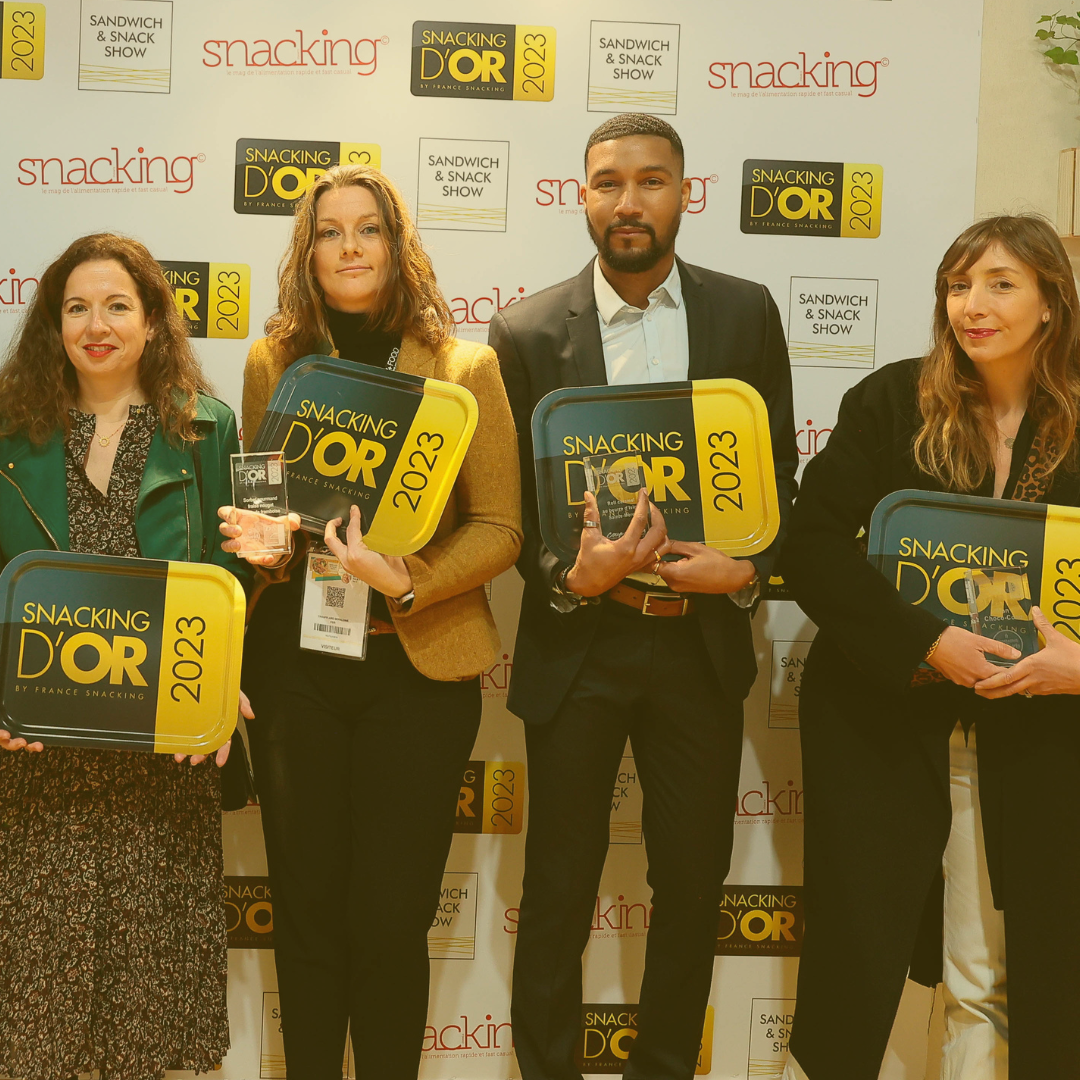 On April 12, we participated in the official Snacking d'Or awards ceremony at the Sandwich & Snack Show!
We received our trophy for our winner pastry in the desserts & pastries category, the FLAN CHOCO-COCO 🍫 !
📣 Already baked and cut into 12 pieces, ready to serve after defrosting ✌
📣 A delicious cocoa shortcrust pastry and a creamy coconut appliance, topped with a delicious chocolate crumble 👨‍🍳
📣 An extra-ordinary and extraaaaa-gourmand pure butter pastry, made in the heart of Normandy, with no colourings, no preservatives, no flavourings with Filière CRC® French flour and fresh whole milk ⚡
To be found very soon in the shop window!
Thank you to the organisers for this award ceremony!