New in 2019 in Organic!
15/01/2019
Compagnie des Patissiers will present two new ORGANIC tart shells references exclusively at SIRHA 2019.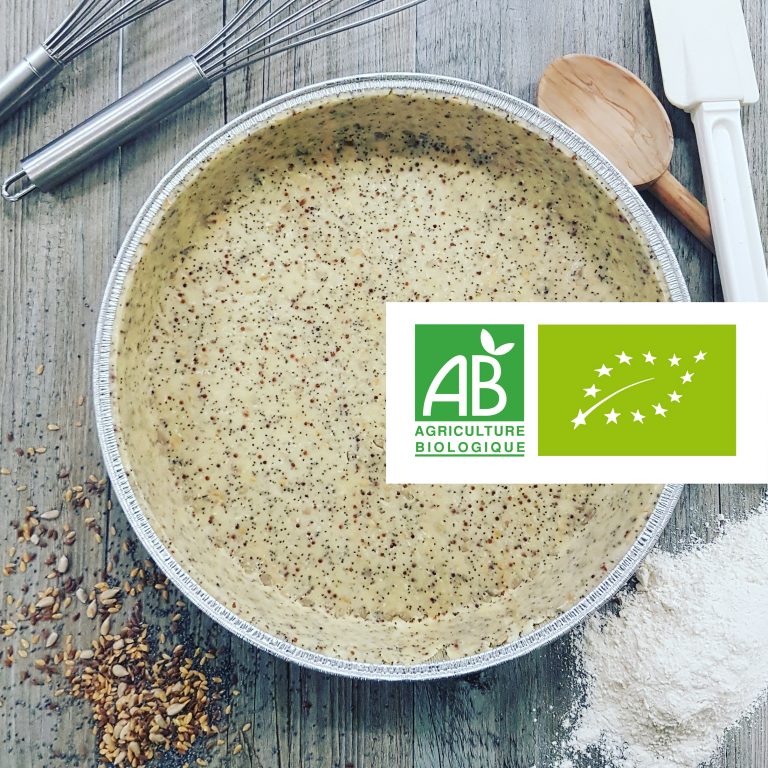 ORGANIC  PIE CRUST WITH SEEDS – PURE BUTTER
The first ORGANIC pastry recipe from Compagnie de Patissiers! A crunchy pie crust, particularly tasty with a subtle blend of crunchy seeds: blue poppy seeds, red quinoa, sunflower seeds and yellow linseed.
These seeds are sources of essential fatty acids, rich in antioxidants and have a protective effect on the cardiovascular system,
Raw tart shells ready to bake, delivered in aluminum molds.
– SWEET DOUGH & OLD FLOUR ORGANIC TART SHELL
The first ORGANIC recipe in sweet pastry from Compagnie de Patissiers! A crunchy shell with rye flour and spelled flour that will sublimate all recipes of fruit pies …
The small spelled is the oldest cereal grown by man (hence the name "ancient flour") and contains 8 amino acids, magnesium and phosphorus. Rye is poor in gluten. In addition to their nutritional virtues, these two cereals bring a subtle taste and a rustic aspect to our tart shells.
Raw ready-to-bake tart shells delivered in aluminum molds.