Our vanilla flan selected by "Saveurs de l'année restauration" 2019!
25/01/2019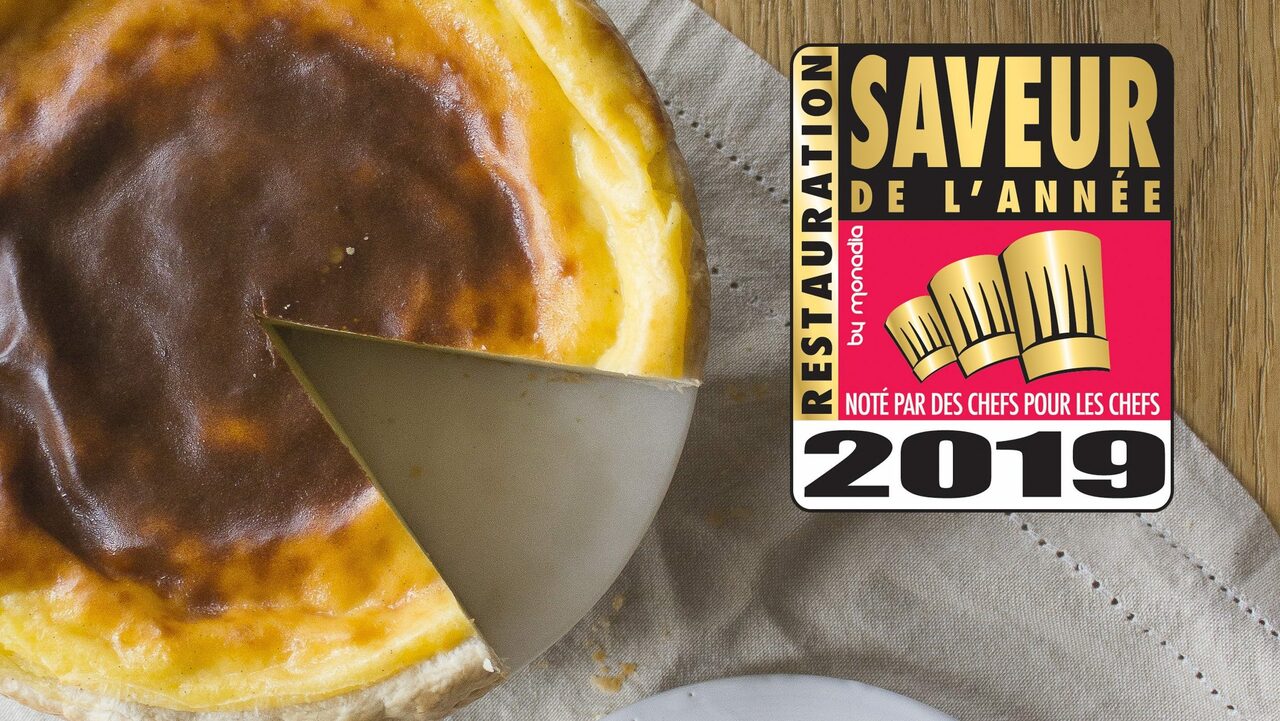 Our Vanilla "Flan à l'ancienne" received the award "Saveurs de l'année restauration 2019" ! Our Flan was particularly appreciated by the jury of professionals! Distinguishing sign granted to all types of food products destined for the RHD. Its obtaining is subject to the success of a Quality Review® based on the critical opinion of juries of professionals (chefs, pastry chefs …). A product designed by our pastry chefs, who have worked for several months, to the recipe for an "old-fashioned" custard tart for catering professionals.
This flan has been designed with particularly high quality ingredients:
– 100% French flours,
– fresh pasteurized whole milk,
– eggs from hens raised in the open air in France …
and of course, no artificial colors or flavors!
The recipe is pure butter, rich in eggs and milk, and gives this flan a creamy and exceptional fondant.